BOOK YOUR
APPOINTMENT NOW


647-344-5062​​
5062 DUNDAS ST W
ETOBICOKE, ON, M9A 1B9​
(Students required valid ID)
A facial is a deep cleansing treatment of the face, designed to eliminate clogged pores, blackheads, and other impurities affecting the appearance and overall health of the skin. Facials are recommended for both men and women, once every four to six weeks in order to maintain the health and beauty of the skin.
Deep Cleansing Facial



​​​Includes skin analysis, exfoliation,
extraction and treatment mask for
all skin types
$80
​​​
Anti Couperose Facial



​​Specialized treatment for skin with widned
small blood vessels, sensitive skin and skin with tendency to constant redness ​

$80​
​
Microdermabrasion


Micro-resurfacing to refine skin texture.
Diminish fine lines, soften wrinkles and shallow acne scars. Reduce appearance of sun damage resulting in a softer more youthful appearance.
$95
Anti Acne Facial


​A professional purifying treatment especially designed for acne prone skin types, combats bacteria and
excess oil secretions.
$80​
​​
Collagen Eye Treatment



​Improves the appearance of the delicate tissue around the eyes diminishing the appearance of "crows feet"
and fine lines
$30​​
​​
Note: Eye treatments can be add to any facial for $25
Collagen Intensive Treatment



Dramatically improves moisture content
in skin resulting in smoother,
more youthful appearance
$80​​
​​
FLEECE MASK



​​Collagen Intensive

$90



​​Intensive Collagen with Lactic Acid

$90



​​Collagen with Aloe Vera

$90



​​Collagen face with Fruit Acid

$90



​​
MENS FACIAL


MAN-age your skin, a facial designed specifically to meet the needs of male skin
Improving the appearance of skin tone, blemishes, ingrown hairs and razor burn.

$80​​
​​
Massage treatments improve circulation, helps to alleviate stress, high blood pressure, musculoskeletal impairments, and a wide range of other health issues. In a life filled with stress, deadlines, and increasing demands on your body and time, let us become your personal refuge for total relaxation and rejuvenation.
It's cold, cold day! Our skin's automatic response to cold is to constrict blood vessels in order to preserve heat. Constriction of blood vessels decreases the supply of essential nutrients needed for the skin to look and feel healthy and as a result of dry, cold air our skin looks and feels dry, scaly and itchy. Use skin care products designed to hydrate, protect and support the natural functions of the skin and bioactive ingredients that ate biomimetic. Ingredients that suppory the skin!!
BODY TREATMENT



​​ Manaru Body Exfoliation

$70



​​Body / Exfoliation / Wrap.
$90
​​Purifying Back Treatment (back facial)
$90
​​Hot stone massage
half hr
$45
1hr
$75
​​Back Neck&Shoulder Massage
30min
.
$60
Full ​​Body Relaxation Massage
1hr
$80
​
RMT
1hr
$90​
​

PARAFIN TREATMENT



​​On Hands

$10



​​​On Knees or Shoulder

$15



​​ On Back

$20
Waxing Hair Removal for Woman & Man
Ama-Aesthetic Salon also offers option of waxing to eliminate unwanted hair.
FOR WOMAN

​​​​ Eye Brow

$10



​​​ Upper Lip

$8



​​ Chin

$8



​​ Side Burns

$8



​​ Full Face

$25



​​ Full Arms$30
​
​​ Half Arms

$25



​​ Under Arms

$15





Special: Eye Brow&Upper Lip

$1​​5
FOR WOMAN
​​ Bikini Line
$25
​​ Brazilian
$45
​​ Full Leg + Bikini
$65

​Half Leg + Bikini
$50
Half
Upper Leg
$30
Half​​ Lower Leg
$25
​​Full Leg
$50
​
Tummy
$15
Buttocks
$15​​​
For Man



Eye Brows
$10
Nostrils.
$10
Neck.
$10
​​​​​​
​​Chest.
$40+
​​Back
$40+
​​ Arms
$30+
TINTING



​​ Eyelash Tinting

$20



​​Eyebrow Tinting

$15



​​ Special:
​​Eyebrow & Eyelash tint

$30
Age Repair Facial
An excellent treatment to stimulate
micro-circulation, hydrates, nourishes and revitalises dull dehydrated skin

$80​​
Teen Facial:


Deep cleansing treatment,
extraction of unsightly blackheads and pimples in a private atmosphere were teens can feel comfortable and relaxed while learning everything they need to know about taking care of their skin.
$75​​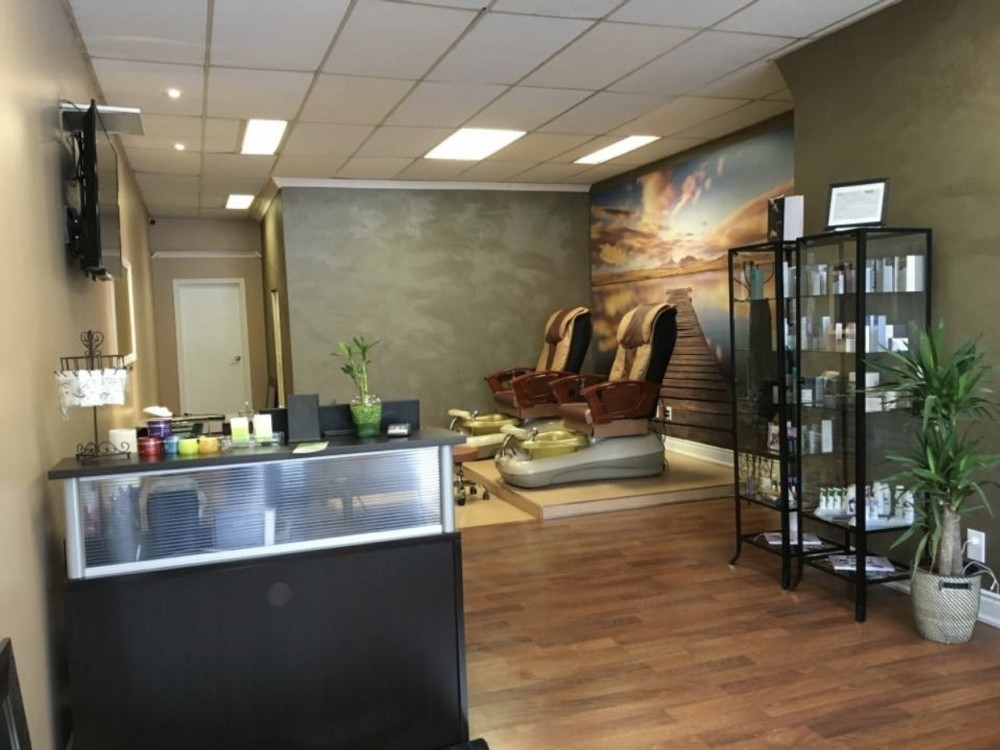 Non - Surgical Face Lift :

The ultimate facial treatment designed to revitalize and improve tone and texture, smooths fine lines and wrinkles
$80​​